Message from the President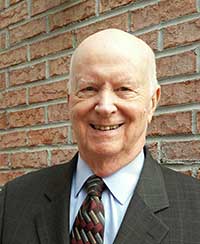 Thank you for visiting the Georgia DECA Foundation website today. Our mission is one of fundraising to support Georgia DECA chapters and students having financial needs to participate in DECA's internationally recognized leadership program. We are a 501C3 corporation whose tax-deductible donations come from corporations, chapters, advisors, students, and folks like yourself.Our distributions go directly to Georgia chapters and students through our ASPIRE Fund and do not support the day to day operations of Georgia DECA. . . . Read More.
Who Is the Georgia DECA Foundation?
The Georgia DECA membership roll last year was 12692. Considering one's personal contacts and network, this results in our being a very viable channel of distribution for your goods and services. Moreover, there is the great opportunity for participating in the education of tomorrow's future business leaders and entrepreneurs. . . Learn more.

Where Do Your Dollars Go?
SPONSOR COMPETITIVE EVENTS
Each year students choose a project to work on for the year. This choice is from 60 projects in five major business arenas.  As a Friend of Georgia DECA, your donation creates an ownership right to a specific event. This includes access to classrooms to assist teachers and mentor students, become a member of a Business Advisory Council, judge student performances at competitions, and award presentations at the state conference. An advertising and promotion package is included involving recognition at each meeting or event and on our website.
ASPIRE FUND
Donations made to this fund are used to make individual awards to all first place state conference competition winners' registration fees for the annual international competition. Funds are available to students needing financial assistance as recognized by their teachers, their administrators, and guidance counselors. Additional dollars are distributed to underserved to cover membership costs, costs associated with various Georgia DECA functions, and attending project training sessions. Community service donations are also distributed from this fund.
SPONSOR MEETINGS, SPEAKERS, OR WORKSHOPS
During the school year GA DECA provides meetings and workshops for both teachers and students aimed at advanced education and improving leadership skill development. This presents an opportunity for GA DECA to promote your company, its brand, and its products and/or services.
CHAPTER AWARDS
Each year at our state conference, various chapters are recognized for achievements in membership growth and development. Five awards are recognized for such areas as largest chapter, chapter with largest growth over last years' numbers, new chapter growth, and largest alumni enrollment.   
Partners Linking Learning to Life
Everyone can support the Foundation when using Amazon, and E-Bay. Just designate us a favorite charity and a portion of purchase price or proceeds will be donated directly by them. It's an easy and no cost way for you to support the ASPIRE Fund for student scholarships.
GA DECA Foundation News
Georgia Marketing Educators Association(GMEA) Honorees Receive Recognition at GACTE Summer Leadership Conference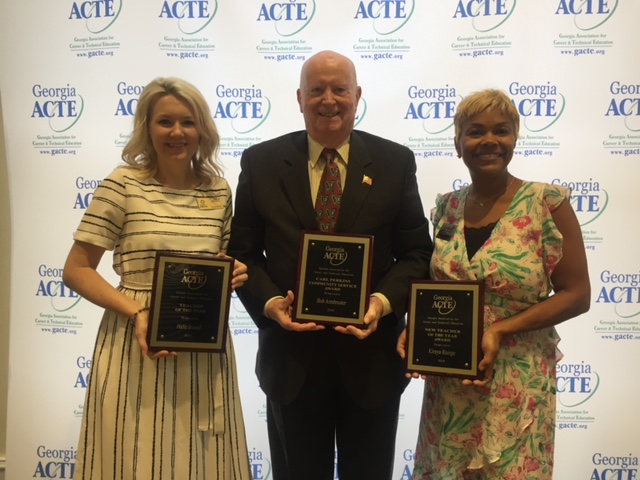 Left to Right- Teacher of the Year, Halie Bissell, East Paulding HS--- Bob Armbruster, Carl Perkins Outstanding Service Award New Teacher of the Year, Kimya Rainge, South Gwinnett HS… CONGRATULATIONS!!!
Meet Georgia DECA President Natalie Kandul and her 2018-19 Executive Team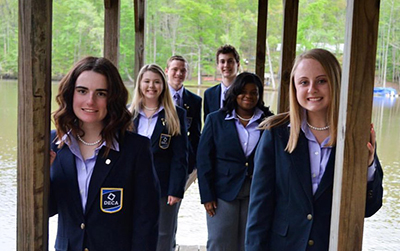 Best Wishes for Your Success in Coming Year
See GA DECA Foundation in Action